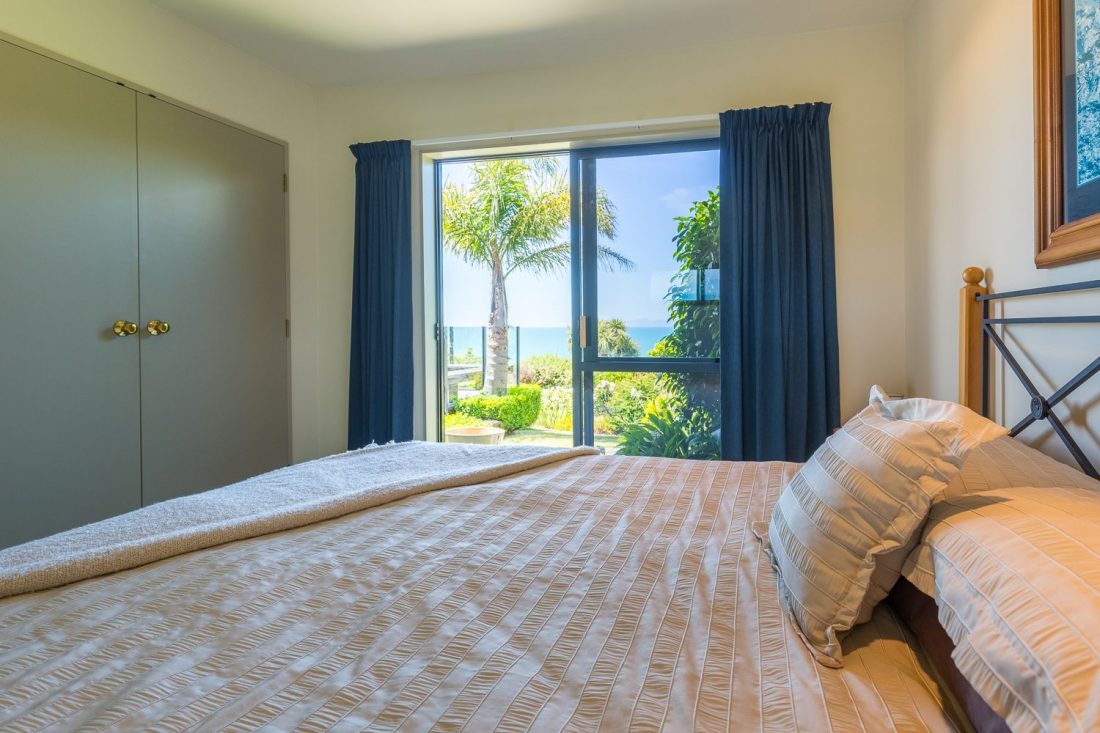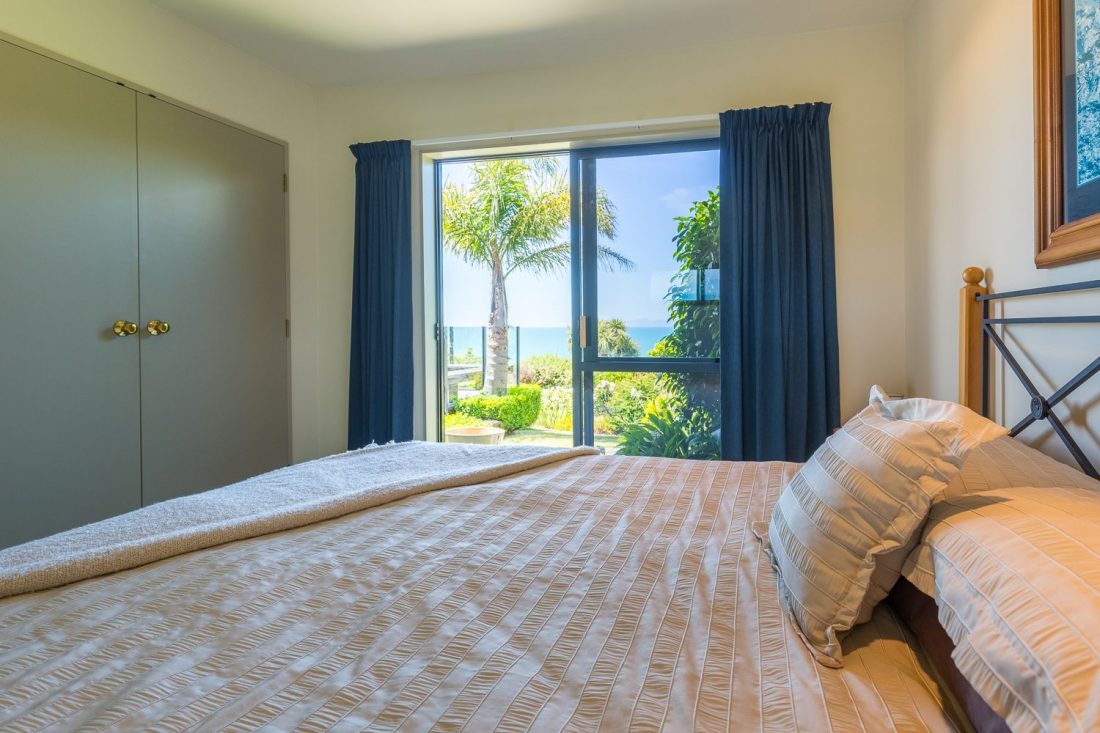 4 Bedrooms – Sleeps 8 – From $400
This superb two storey home surrounded by beautiful gardens has fabulous views across Tasman Bay. There is decking along the full length of the front of the property which has a BBQ and outdoor furniture for al fresco dining.
Ocean Blue is a large family home with room for everyone. Set over two stories it is perfect for large families or even two families traveling together.
With two good sized lounges, large open plan kitchen and dining room topped with amazing views overlooking Tasman Bay, you'll never want to leave.
The combination of a superb location and excellent facilities will ensure that you have the best of everything for your holiday in Ruby Bay.
No smoking, no parties or event use Terms and Conditions Apply.
The house at Ruby Bay was a great pad for our multi generation holiday. The view and deck looking over it was a real highlight. It was fabulous for the kids (1 and 5) as the house has toys and the deck is fully fenced in. There is also a cot and Sian and her team dropped off a high chair for us too :) The master bedroom upstairs is just wonderful, with gorgeous views. One of the double beds downstairs seemed a bit old and saggy, and we couldn't work out how to work the TVs (but we didn't try that hard) – but no complaints other than that. There is a lovely, well kept back garden, perfect for exploring – and was an abundance of feijoas for us to enjoy :) Kitchen is well stoked and easy to use. We enjoying lighting the fire every night – it was super efficient at warming the house. The location is minutes drive from Mapua, and in the middle of vineyards, Nelson and Kaiteriteri beaches. You definitely need a hire car (or 2) if you stay here as not to much you can walk to from the house itself. Ruby Bay beach itself is quite stony so we didn't go swimming there. All in all, brilliant base for us. Thank you. PS – If you stay here, our favourite winery was Gravity – highly recommend it :)
Shannon
April 22
Beyond Beautiful
This place was stunning! Great view! Clean and tidy home. I could honestly say that the online listing undersells itself! Way more than we thought. Even toys for the kids Thank you so much for having us stay
Josh
Nov 21
This place is great. Amazing house with an outstanding view. Really well layed out house in a quiet neighbourhood. Would highly recommend this to anyone. Thanks
Alex
Jan 22